With the recent announcement that British Eventing have taken the decision in light of the British Governments new advice to cancel all competitions with immediate effect it appears that more of our equestrian sports are all following suit across the globe.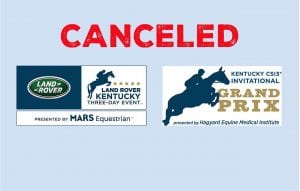 The Landrover Kentucky Three-Day Event has cancelled.
"This marks the first cancellation in the event's 42-year history, but the worldwide health crisis and concerns about the spread of the COVID-19 make this the only decision possible," said Lee Carter, EEI executive director. "This is incredibly disappointing to everyone on so many levels, but the health and wellbeing of everyone—spectators, volunteers, athletes, staff and officials—is our number one priority and given the current situation, there really is no choice."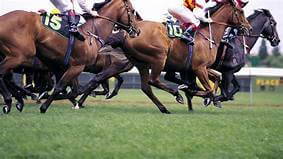 The Randox Health Grand National has cancelled
Sandy Dudgeon, Senior Steward of The Jockey Club, said:
"The Randox Health Grand National Festival was just three weeks away and it's very clear to us it will not be possible for the event to take place. Public health must come first.
"We were working on a plan to stage the Grand National behind closed doors given its importance to the racing industry and beyond, but following the new Government measures confirmed this evening to help to tackle the coronavirus outbreak, this is not a viable option.
"I know this is hugely disappointing news for the many people who work in our sport and the many millions who were looking forward to this year's event, but very sadly these are exceptional times and this is the responsible thing to do."
Vaulting is also cancelled in the UK and across the globe.

The British Equestrian Vaulting Staemnt read "After a meeting of the BEV Management committee the decision has been taken that no vaulting competitions will take place until further notice. This is in line with government advice. We appreciate that the coronavirus outbreak will continue to be a major concern for everyone and will work swiftly to update our members. This is a hugely complex and ever-evolving situation and we need to ensure that we consider the impact on all our members".
These are clearly unprescendented times for our sport globally and it will have a huge impact on the lives of the athletes, human and equine who are in the throws of Olympic and Paralympic qualification and selection.  It looks more and more likely that the world will not be ready for Tokyo and we await news from the governing bodies who we understand are meeting today.