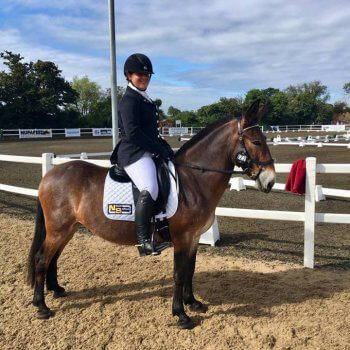 Wallace the mule shot to equestrian fame in recent weeks after being refused entry to compete under BD rules.   After public outcry, BD has since revised their rules and brought them in line with Fei ruling- allowing Wallace to compete.
On the 22nd July Wallace made his affiliated debut in a Team Quest competition, where he contributed to his team taking 2nd place with a score of 67.4%.  It was a double celebration as Wallace also won his individual class.
With crowds congregating to offer support, in true mule style Wallace was not phased by his "huge fan club"   "I didn't expect so many people there, it was really nerve-wracking"
Video: posted by Steve Radcliffe
"I do have a competitive streak that makes me want to be the best I can be so I can't say I didn't try my hardest, But those big ears flop to the side and he's in work mode ."   Those big ears will be put to good use, with Wallace's team having 2 more Team Quest outings, in the hope of qualifying for the Regional Team Quest Finals.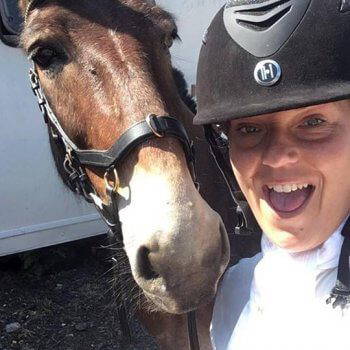 Since Wallace's rise to fame, Christie has been contacted by Mule lovers from all over the world, "People from all around the world have been trying to get in touch; from Sweden, New Zealand, the US – I hadn't realised how few mules there are doing things".    Wallace has gone down in history as the first mule to ever register with British Dressage, maybe one day there will be mule classes- we hope so!