I'm Kelly, founder of TrendyEquine.com, an online fashion destination which was started back in 2017 as a culmination of my love for horses and all things equestrian fashion.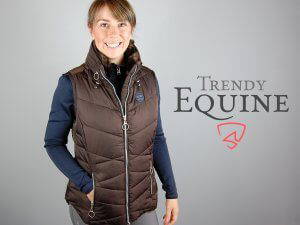 Riding has always been in my DNA; I've ridden horses since I was 3 years old where I'd frequent riding schools and have weekly lessons. I even worked with horses at weekends when I got a bit older too and was lucky enough to get extra rides on livery horses.
Over the years, I'd loaned various horses whilst studying for a social work degree at university, but everything changed when I fell in love with a horse that had come to the yard I was working at one summer. It was love at first sight; I adored his calm nature and he always stood still for ages while I fussed over him. I bought him back in 2008 and he's still my world today.
Having ridden for so many years, I noticed the evolution of equestrian fashion. Rider wear had traditionally been plain, unflattering and largely uninspiring, but it started to catch up with high-street fashion as a plethora of gorgeous styles and colours started to emerge in my local tack shops. Better still, stuff started to fit properly too, and the emergence of technical fabrics made this stuff functional for the demands of yard life! I was completely hooked…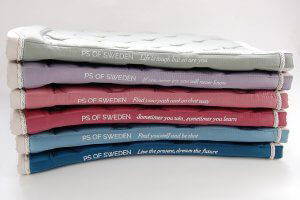 Fashion for horses was changing as well. I loved that saddlepads were starting to come in different colours, styles and materials (the crown stitch on PS of Sweden Monogram saddlepads are still my favourite) and even a bit of sparkle and bling started to appear if that was your type of thing. Fleece bandages and fly veils appeared in matching styles and colours too and 'matchy-matchy' was born.
After the birth of my son, my matchy addiction was still in full swing and I'd been thinking about other careers to pursue that could afford a better work/life balance, but it still needed to be something that I was passionate about… something that I truly believed I could do well at. And so it made sense to do something involving the things I loved the most – horses and fashion. TrendyEquine was born.
I thought a lot about what I wanted TrendyEquine to become and about what would make us different from the rest, but most importantly, about how could we serve our customers better. I wanted to create an online boutique with premium brands that I knew and trusted, but the experience of buying with us needed to be first class too. TrendyEquine was never going to be just a place people come to buy stuff, it needed to be more than that; somewhere people would come to be inspired too.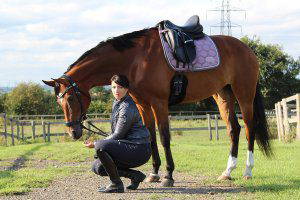 I am so lucky to now stock so many of the amazing brands that I use myself every day. Roeckl gloves are the best on the market; they're super durable, comfortable and give a great feel on the rein. Kingsland Equestrian never fails to deliver premium quality products in every collection they release. They cater for all tastes and styles, from bold colours and prints to more classic, muted tones. It's no wonder they're worn by some of the best riders on the planet (think Charlotte Dujardin).
HV Polo and Cavallo have always been a fantastic choice for our customers; the technical materials they use are perfect for the most demanding riders who want year-round use, no matter what the weather. Yet they still somehow manage to make everything so pretty and colourful. PS of Sweden are relatively new to the UK market, but it's just blown up and people love everything they bring out, and it's been lovely to share this journey with them.
Showcasing these amazing brands and products is a big focus for me; creating outfit inspirations and putting looks together are my favourite things to do and our customers seem to love it too. We spend a lot of time capturing all the intricate details of each and every product we sell in our product imagery, so that people can make more informed purchases. We truly believe we've started to bridge that gap between selling online and being able to touch and feel stuff in a shop.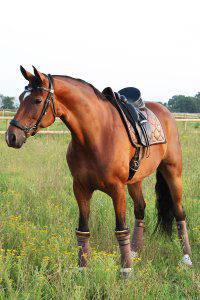 Of all the positive feedback we receive from our customers (and we do ask every single customer for genuine feedback), one thing has become very clear; people LOVE being able to talk to us! Whether it's someone asking for sizing advice or whether we can get something delivered to them in time for their competition at the weekend, there's always a real human at the other end… It's important for me that I understand my products in order to communicate that back to the customers.
For me, buying online should be a fun and enjoyable experience, so we make sure our customers journey through our social media platforms, to our website, right through to delivery and beyond is a special one. We include thank you cards and mints with our orders (mints for UK customers only due to shipping rules) and smaller items are carefully wrapped in coloured tissue paper. It's the small things that make the biggest difference.