I have to start with apologising for being so delayed in my recent antics. I have an incredible amount to catch you all up on. The past few months I think have given me every emotion possible. Although it has been so stressful it has been one of the most exciting times.
Before I tell you about how well my competitions have been the biggest news is that I have finally moved to a new house. This has been a long time coming and we have searched and searched and searched for suitable properties and finally at the beginning of the year we found the one. I fell in love with the house instantly and was so surprised to even find there was a through floor lift already built in the house! The previous owners designed the house thinking that one day a wheelchair would be required so I haven't had to make many adaptions at all. Not only is there the lift but there are also wet rooms. This has made my life so much easier as I no longer am needing to transfer in and out of a bath which can sometimes be a little bit dodgy! Alongside the house there is also some stabling and an arena for my horses, so I am absolutely thrilled to find this little gem. I have always had my horses at home so I am very lucky to be able to continue to have them around me and the set up here is amazing that I can do so much with them. Just need to hurry up and get a hoist fitted then I can get on safely.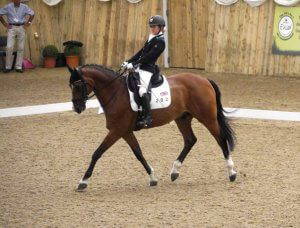 So, while we have been busy moving to a new house, we have also managed to go to my first international competition and the para silver championships. I don't like to do things in stages apparently.
Bishops Burton is where I went for my first International with Jools, we did the 2*. I did found that I was getting nervous before I got on to ride which is odd for me, but on 2 of the 3 days I was last to go so did have a lot of waiting around. Jools was so settled there which is such progress for him so he really must be getting into the swing of these overnight parties.
There weren't any other grade 2 riders in the 2* so I just had to go on my percentages. I was over the moon that I received 2 scores in the 70's and one +69%, I couldn't have wanted more for our first international. I was then completely shocked to be named overall 2* winner and the combined 1&2* winner. I had to turn around to one of the girls and asked, 'what just happened?' It really was such an incredible week getting to watch some seriously talented riders and horses. I am aiming to go to Keysoe international at the beginning of October for another go at the 2* to see if I can get some more consistent scoring.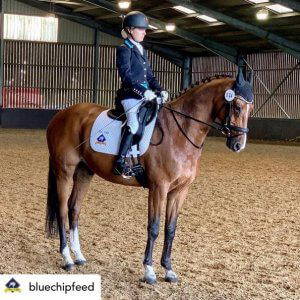 We have then had a couple of days away attending the bronze and silver championships at Solihull Riding club. I definitely was feeling a lot more relaxed compared to being at Bishops Burton which was quite nice. Jools was feeling much more energetic which was really nice as he can get a little flat with these journeys, so I have been making sure we are giving him some help recovering. I am always very strict with the amount of electrolytes with these events and journeys but he needs a little more help. He even at one point did bolt with Anna in the warm up so he definitely was a bit sparkier. I definitely felt his trot work I am able to keep more activity which is great. This showed in the comments as well from the judges and we got another score of over 70% and won the class which was just amazing.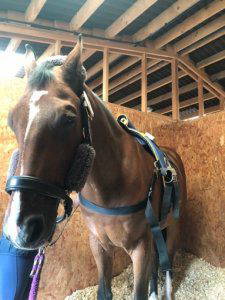 Jools has been so consistent with me this year and for being our first season I couldn't be prouder of him. He was treated to an Equissage Pulse session while at Solihull by Sally from Equissage and he absolutely loved it. I love that there are so many ways that it can be used but it is also really light weight and easy for me to use. I have been looking for a new system so this just was perfect timing. At home he and the others have been enjoying it daily and I have been able to help Anna out by taking off them while she has been busy riding others. I couldn't recommend the Equissage Pule enough. I was also thrilled to have some of my family come and support me and Jools previous owner Claire. I was so happy that Jools and I performed well, and she was so happy to see him.
Anna has been doing such a great job multi-tasking everything, from moving, riding, grooming and just being so good with all the horses. Two days after we moved Echo we went to Stretcholt Equestrian centre for them to do their first test together. It was so good to see them out together and they got a +70% in the novice and won the section. I couldn't be happier for their first time together. I need to get a lot of planning going for the rest of season with all the horses with Anna. I have pretty much got mine all planned but it's so important especially for Diamanti and Echo that they go out to abled bodied dressage and get experience and confidence in the arena.