It's been a few months since my last blog. Time goes so quickly – must be a sign of age!  The winter months are our quietest. Sessions continue to run, weather permitting, but the main competition season is over and so it's a chance step back and evaluate the past year's activities.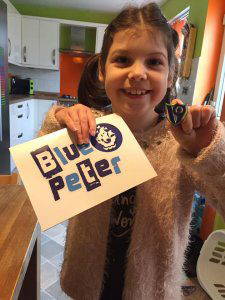 Despite no competitions and some very inclement weather many of our riders were still able to continue riding and win awards. Ella, qualified as one of our volunteers, Victoria gained her Endeavour award in independent riding and was our first rider to win a Blue Peter sports badge! Tracy and Thomas were awarded the most improved rider awards for 2019 and there was also excitement when our saddle club riders all achieved independent trots in the arena for the first time.
The bad weather began early and so we have suffered from a lot of rain lately. Our simulator is dying so this made it difficult to transfer sessions over from the outdoors. He is still working – slowly, but limping along and cannot do any trot. We are keeping our fingers crossed that we can find some way to raise the funds to replace him as a simulator is fundamental to everything we do.
We were fortunate to be chosen as one of the charities in RAF Cranwell's "Twelve Days of Christmas" charity event so at the beginning of December we transported ourselves, our marketing information and a pony to the Hive which is their social centre. Pepsi was an absolute star and played her part really well. RAF Cramwell's charity committee presented us with a cheque for £500, a not inconsiderable sum,  for which we were very grateful. It was a lovely day and we really enjoyed meeting everyone. As an RAF brat (as we call ourselves!) I was brought up as an Airforce child so it was quite strange to be back amongst RAF folk after so many years.
September was again the time for our Pony Angels party. After last year's was so successful I think this will now be an annual event. It is so nice to be able to thank our Pony Angels in person and do a little something for them. It was a sunnier day than last year and we decided to set up a Countryside Challenge for some of our younger riders to take part in. They thoroughly enjoyed it and it was so nice to see their parents and grandparents watching their successes. We also decided to use the event to celebrate the 50th Anniversary of the RDA and so each child was awarded an RDA 50th Anniversary Gold rosette for taking part and posed for a lovely RDA 50th Anniversary photograph.
Alongside all the activities and goings on at Kesteven RiDeAbility I have continued my own riding journey but it has been very up and down for the past couple of months which has been incredibly frustrating. We all know that having a disability makes life more challenging but so far I have managed to work around my limitations and with a fantastic coach have achieved so much. But after competing last year I found that my balance in the saddle was deteriorating and I kept sliding out of the "side door". Because of my scoliosis I have to work hard at keeping myself centred anyway and Rio has a tendency to fall out on the same side as me so it's a constant battle. This was much worse though. Whatever I did I just didn't feel centred and balanced anymore and I felt that I spent most of my lesson hauling myself back into the centre of the saddle rather than actually learning new riding techniques. It was incredibly frustrating and not very nice for Rio. So with sadness I decided that I would step back from things until I could get some kind of diagnosis. Strange how once a difficult decision is made it's easier to deal with. At the beginning of this year I arrived at my lesson with the decision made that if it went wrong again I would definitely give up riding for a while.  Typically things didn't work out as I expected.  The lesson went brilliantly. No slipping or sliding out of the side door and I felt centred and balanced in the saddle! So what was different?  It seems that my coach decided to try a different saddle and somehow this made all the difference. She didn't tell me and it didn't occur to me that this was why things were so much better. Who would have thought that a different saddle would make such a difference?  Things are so much better now and I am back on track. The plan is to continue riding for as long as I can and then see what my options might be.  Karen, my coach, is an absolute star in that she never gives up on any of her pupils. It's because of her I am still riding and able to progress. I can't wait to see what this year brings, whatever the difficulties I am faced with.
So the year came to a close with November bringing a reminder of last year when our volunteer Liz became the BBC Unsing Hero of our region. To promote the 2019 competition Nigel and his camera man came back to do a short film. Unfortunately the weather was as bad again; you couldn't make it up as it absolutely tamped down. Despite this they battled on and got some nice pieces to use as a launch for the 2019 competition.
Christmas Eve fell on a riding day so it was a lovely end to the year with everyone dressed in their Santa hats and the horses all decked out in their tinsel and stars – not sure what Rio thought about this – he thinks he a real Dude so twinkle and sparkle is not really his thing!  Now that the shortest day has come and gone we can look forward to lengthening days and hopefully better weather as 2020 begins.
Kesteven RiDeAbility. Sue's Blog. Jan/Feb 2020. www.kestevenrda.co.uk