What the Judge is looking for, a series of tips from guest author Judge Alison Duck.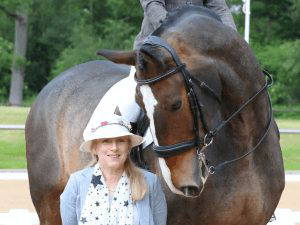 Alison Duck is a BD Judge List 2A Judge, a National Para Judge and an RDA judge.  She is also a BHS Accredited Professional Coach, BD Recognised Trainer, UKCC level 3, Cert Ed, BD under 25 Test Assessor Regional Coach, also judging for British Eventing, Riding Clubs and the online platform Dressage Anywhere.  As both a trainer and a judge Alison is well placed to offer advice on how to prepare yourself and your horse for competition.
Working as a freelance coach training a range of pupils of all ages and abilities, some competing in affiliated dressage and showing, she is equally happy working with pupils who just wish to improve their horses way of going.
We are delighted to be working with Alison to bring you her series of top tips.
Episode 1.
Correct Preparation before entering a competition.
Make sure you are confident, slightly above the level you decide to enter. Dressage tests don't magically become easier away from home in fact they become far harder.
Choose the test at the level you are going to compete at that suits your horse the best. Different tests will have a variation of movement. For example avoid tests with rein back in it if that causes your horse to become stressed until you have mastered the movement at home.
Accuracy. Pay attention to riding correct movements. Beware of correct positioning of movements in the size arena you are going to compete in.
Know the rules for the organisation you are competing with. Ensure your tack and dress code are legal to the rule book.
Practice riding in a correct size arena preferably with white boards, add a few flower pots and some advertising banners.
Know your test but always have it commanded if allowed. Practice but not so often your horse starts anticipating.  Ride the movements in a different order at home and bring it together in the arena.
Be ready to present yourself as soon as the previous competitor has finished. Not all venues have stewards. If you want to ride around the edge before the bell rings get in as soon as the previous rider has finished.  Give your horse time to see the surroundings before the bell rings.
Never use new equipment at a competition. Get used to your smart clothes when training at home.
Enjoy. Remember the person with the red rosette hasn't necessarily achieved the most as we all start from different places with different issues to overcome.
Respect what the judge has said but remember to keep it in proportion to what you have achieved on that day.