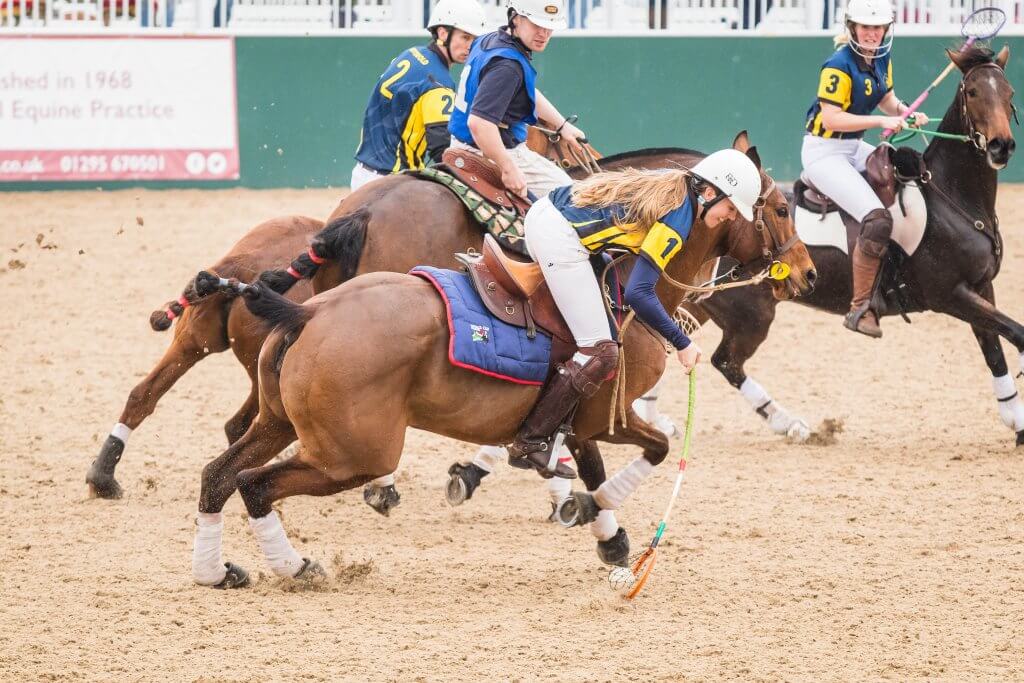 Rachael Duhig : It's all in the family…
I must apologise, it's been awhile since my last blog! This weather has made it so hard to get motivated, I'm sure everyone else feels the same way. When will this wet English winter go away so we can enjoy some summer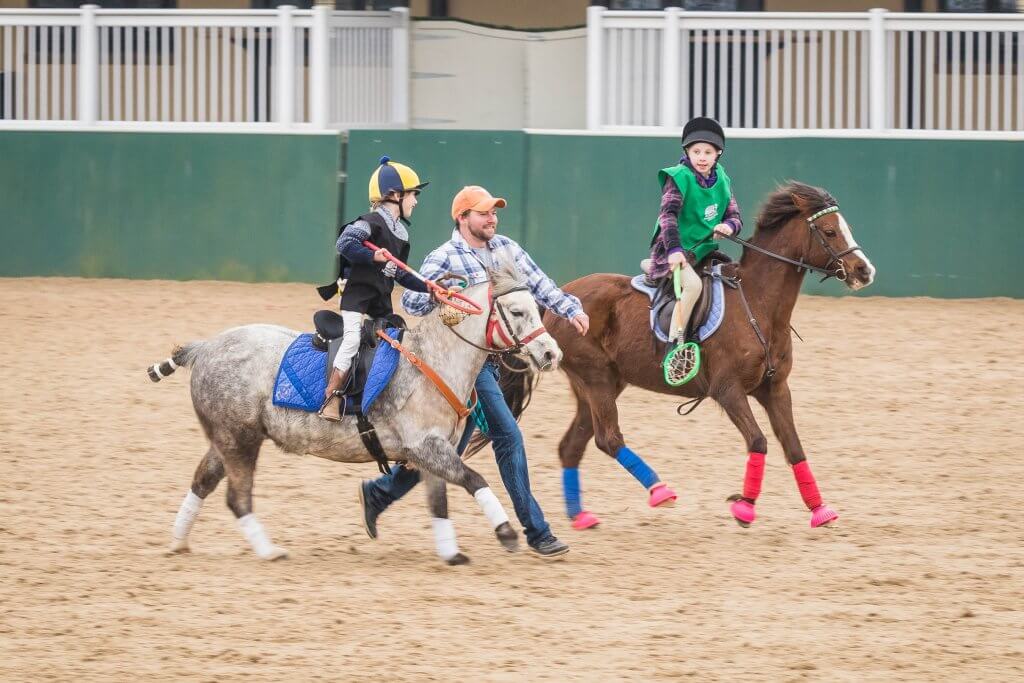 sunshine?! Although this last week has been beautiful, and I've taken every opportunity to stay outside and get as much done as possible! We've now gotten all 5 horses back in, clipped, shod and exercising away on the beautiful Minchinhampton Common that we live next to. Everyone wintered really well, and are feeling great.
Last week was the last of the 3 Arden Arena League Tournaments and it's safe to say the series was a huge success, not only for Riley and I, but the tournament organisers with their fundraising efforts for the Air Ambulance, just over £2,500 was raised! A massive well done and thank you to everyone who donated prizes, bought tickets helping raise this much money for such a worthy charity. Riley won Most Valuable Player of the lower junior league, and was smiling ear to ear when he received his Bomber Polocrosse sponsored trophy! Riley and his wonder pony, Shadow, improved so much from the first to the last tournament. In the first tournament, he would get so grumpy with Danny making Shadow canter which resulted in him losing his balance and the ball, to the last one cantering full steam ahead down the entire length of the arena while carrying the ball to shoot a goal at the end of it! At one point he picked up the ball, only to be taken all the way to the wrong goal, and had to go back the entire length of the arena to the correct goal. You would think after all the years Danny has been playing he would remember which goal to shoot at! It's been great to watch their partnership grow so strong, he's really keen to get off the lead line now and I'm so excited to watch them have even more fun while playing this season. I'm happy inform you all that I stepped up my game, practiced more, and didn't make Money work overtime for all the mistakes I was making in the first tournament. She's very different from our other horses, but after learning some tips from Danny about how to get the best out of her, we were flying by the end of the series, and I am keen to play her more this season! She picked up the award for Best Retrained Racehorse and I couldn't be more pleased.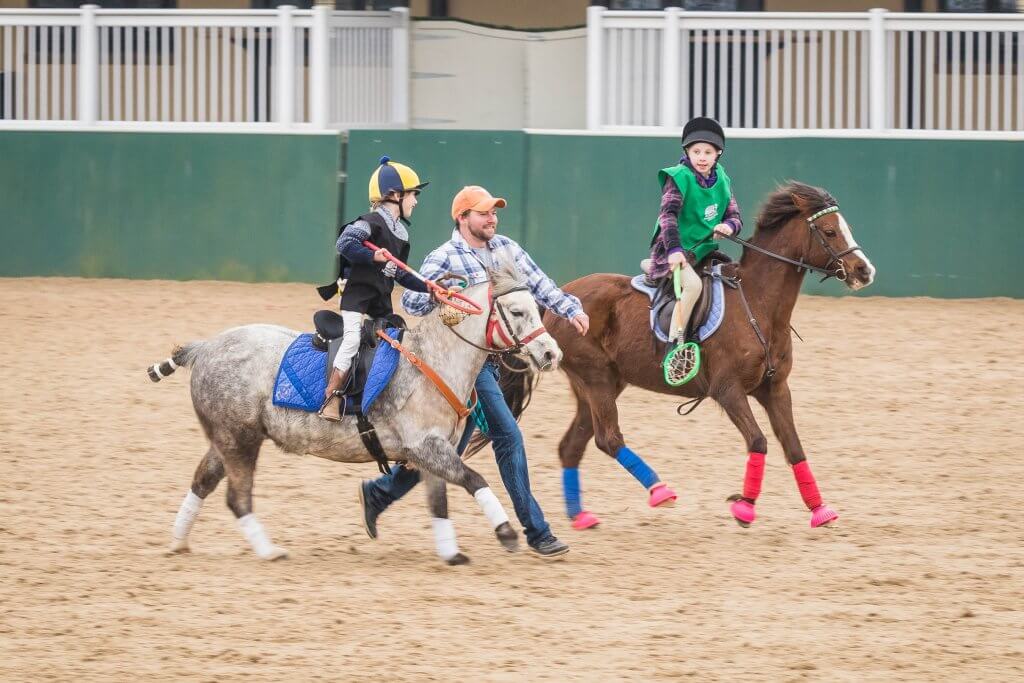 I've mentioned a few times now about the strong family aspect within this sport, but wanted to give you a bigger picture about just how much family is involved and how much you feel apart of a bigger family once you start playing. I'll begin where I grew up and fell in love with Polocrosse, Texas. I began playing with the Lone Star Polocrosse Club where at least three quarters of the club were related and still are to this day. The Johnson Family is how this club got started back in 1989 when 4 siblings, who occasionally rode, were introduced to "weird stuff people were doing on horses" that turned out to be Polocrosse. After traveling out of state a few times to play in tournaments, 3 out of the 4 siblings continued to play and grow the sport within the state of Texas. Each one had kids who played, most have married within the sport and now have the 3rd generation playing! I could say that's as family oriented as it gets, but I would be very very wrong.
In comes the Marriot Family from Western Australia. This family has more members playing than I believe any other Polocrosse family in the world and I dare say more members of a family playing the same of any sport! A total of 23 members of this family, either blood or related by marriage are currently playing, have played or are waiting to be able to reach the ground from a pony to begin playing! One part of this family has played a huge role in shaping my Polocrosse and successfully coached the 2011 World Cup Team to the highest placing the USA has ever been in. Jane Marriot is not just an unstoppable force on the pitch, but an incredible coach! I gained more knowledge from her than any other coach, in any sport I've ever played, in the 4 years she trained with the American World Cup team. She came with a wealth of experience, and a Polocrosse family background most only dream of.
Within the UK there are a fair amount players with which most, if not all, of the family plays. What I love most about this sport, is the amount of players who begin playing, only to gain a few more within the first few years with parents wanting to join in on the fun! If you're having to go to tournaments every weekend, it's much more fun to be playing on the pitch rather than cheer from the side line. Layla Henshaw started playing with her pony club back in 2006, with Pony Club Champs being her first tournament that year and UKPA Nationals being her second. She was instantly hooked, and has since represented to UK at the U16, U21 and Open levels. Layla's mum, Coral, bought her husband Phil his first riding lesson at the ripe young age of 48. Coral got back into riding not long after when there were enough parents in the same position as them to create a team to play with. With only a few trainings under their belt, they were keen to get playing and haven't looked back since! At one point there teams age added up to 266 years old…and in this case, you can definitely say age is just a number, as this team holds nothing back while playing and is a force to be reckoned with! Not only has this family of 3 all began playing, Coral has now hooked her brothers children into loving this amazing sport. Her niece, Tegan, played in her first ever tournaments along with Riley at the Arden Arena Spring League. Nothing better than spending your weekends with family, friends and horses! I've said a few times about the opportunities I've had growing up within Polocrosse to travel the world to play in other countries, but yet again, this older crew of players have proven age is only a number. They had the chance to play in Florida last year, and had a veterans tour in the UK to play against Italy, Germany, Holland, France and Ireland.
So you see, this sport isn't for just the horse mad kid. It's not even for just the young teenager that wants to try something new. Polocrosse has an element within it that will grab the attention of anyone, at any age, with any kind of riding background!
Danny and I have both been doing lots of coaching the last few months, local and even international. We started doing monthly sessions with the Minchinhampton Pony Club, I travelled to Northern Ireland to do 3 days of coaching with the Area 17 Pony Club, a local riding school Barton End has begun having sessions monthly and Danny is heading to Finland this weekend! I find so much enjoyment coaching new players, the smile on their face when they have their first successful pick up and the pride you see come over them with each skill they learn is so rewarding.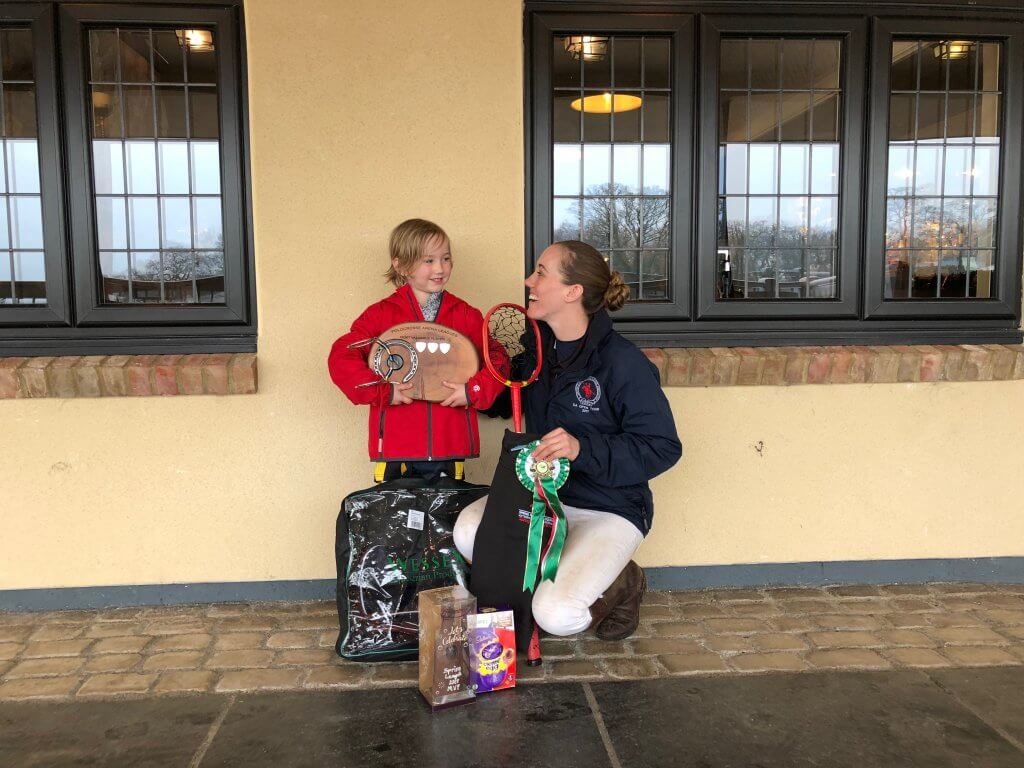 The season is fast approaching; April 28th we have our Winter Nationals held at Onley Equestrian Centre. Soon after is the Early Season Tournament on May 12th and 13th at the same venue. Here's to the 2018 season and getting to watch Riley and Shadow have fun on the pitch, our horses run fast, stop quick and keep us looking good, and to having fun with friends while playing the best sport out there!
This is Polocrosse.