It's that time of the year again when horses in work need to be clipped, so take a look at our pick of the best clippers to make this sometimes arduous task quick and easy
When choosing clippers you can select cordless or mains powered.   Cordless advantages include; no power lead for your horse to tread on.   They are usually lighter to handle, and are great for remote yards without electricity.  On the other hand, a mains power set can run for as long as is needed (subject to short breaks to prevent the blades from getting hot) and don't need to be recharged. Other important features to look out are good ventilation to avoid overheating. You should also consider whether they are comfortable to hold for long periods and how noisy they are in use. As they can be quite a considerable financial investment, most horse clippers are sold with a warranty, which is useful to have.

Lister Fusion Horse £315
The Lister Fusion is Lister Shearing's brand new heavy duty horse clipper, replacing the Lister Laser 2.
This machine allows for more control with its variable speed, running at either 2500rpm or 2900rpm.  It also has a smaller barrel and weighs only 1300g, making it easier to control.  The Fusion has a 5m cable.  It is a great machine for professionals, tough jobs, coarse coats, yards and for those with a number of horses to clip.  This is a real work horse, with considerable power.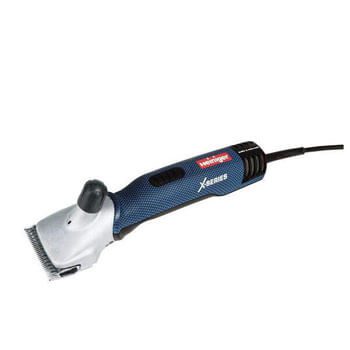 Heiniger Xperience Clipper  £279
This mid-priced clipper, this high powered clipper is quiet and light to handle.  They are slimline with a lightweight body reinforced with fibreglass for strength and durability. The design of these clippers gives a comfortable clipping position and simplifies the task of clipping sensitive areas, such as under the belly.   Air is blown over the blades to aid cooling and limit hair being blown about.   Easy to tension and forgiving to use,  A great clipper for professionals or busy yards.
Lister Legend Horse Clipper £265
As the first permanent magnet motor clipper of its type on the market, these are powerful fast and efficient clippers that maintain speed even in tough conditions. They are ergonomically designed for a slimmer grip, with an overload switch to protect the motor and a ventilated head to cool the blades as well as replaceable air filters. On top of this, they come in a case with the blades already fitted.
Lister Liberty Clipper £299
This clipper is a step up from the Star, but not quite as powerful as the Legend or the Laser 2.  With this said, the Liberty is still a powerful clipper that can handle all horse hair.  The Liberty is quiet, with low vibrations.  It is very easy to tension.  It is comfortable to hold and takes all the standard Lister blades, including the popular Covercote blade.
Lister Adagio Horse Trimmers £99.94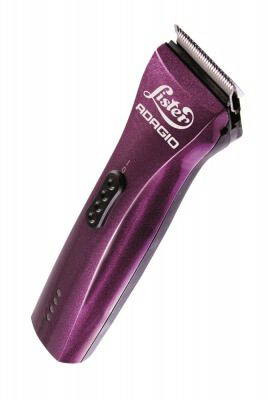 The Adagio was new for 2017.  With a 100 minutes running time and 150 minutes charge time, this cordless trimmer will allow you to tidy up your horse and give it a professional finish.  It can also run directly from the Mains. The Adagio has an LED light that lets you know how much charge you have left in your battery.  It comes with a 5 in 1 'Magic' blade that allows you to effortlessly alter the depth of trim from 3mm to 0.7mm, giving you a seamless and neat transition from your main clip to the areas you are trimming.
The Adagio is very quiet and has extremely low vibrations – ideal for anyone with a nervous horse or animal.