Owning and loaning a horse or pony is often a large financial commitment, as a one stop shop for all your equestrian needs, Harry Hall is made up of horse riders through and through, they understand the complexities of horse ownership and have worked hard to bring you great insurance products at affordable prices. The Harry Hall One Club sprung to life from the realisation that premiums for horse riding insurance essentials were increasing every year. Read on to find out about the horse insurance products now available at HarryHall.com:
Horse Riding Public Liability Insurance:
The first insurance product launched by the Harry Hall One Club two years ago covers horse riders to ride safely on the roads – this comes in the form of public liability insurance and personal accident cover for £40 a year or £3.33 a month for an individual policy. This policy covers you in the event of an accident and should your horse cause damage to someone else's property while in your control the insurance would come into play.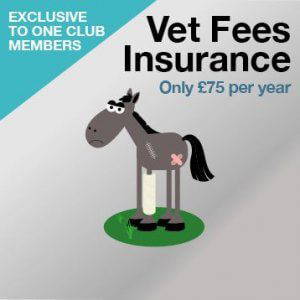 Vet Fees Insurance for Horses:
A new product to the Harry Hall horse insurance repertoire is vet fees insurance. As a One Club member, you'll get exclusive access to this accidental and external injury vet fees cover. For £75 a year your cover is provided against accidental and external injury to the horse with a limit of £1,500 for any one claim and in the aggregate. This type of cover provides peace of mind should your horse injure himself in the stable, field or when out and about. Harry Hall vet fees insurance extends to a maximum of two horses which you own or loan and those with family level One Club Gold insurance can cover a maximum of three horses. Unlike other vet fees insurance products Harry Hall do not require a vetting to verify the insurance and there is no maximum age limit which is proving popular with golden oldie owners.
Horse Tack Insurance:
Tack cover can be added to your vet fees insurance policy should you wish to add this on. For £67, tack cover to the value of £1,000 can be added to your policy, this carries an excess of £200 and will give you peace of mind in the unfortunate event of theft.
Disposal Cover:
One thing a horse owner doesn't like to think about is disposal cover for their horse should the worst happen. Harry Hall disposal insurance can take away the worry and should anything happen to your horse as the result of an accidental and external injury, this insurance policy would contribute to the cost of euthanasia and disposal of your horse up to the sum of £300. This insurance policy does not carry an excess charge.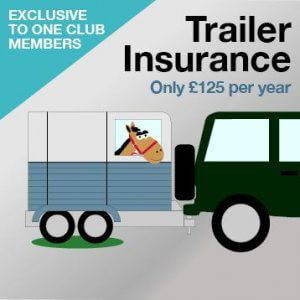 Trailer Insurance:
The final insurance product currently on offer at Harry Hall as part of the One Club benefits is trailer insurance for a horse trailer worth up to £5,000. This horse trailer insurance policy covers your trailer against accidental damage or theft giving you peace of mind for £125 a year. This horse trailer insurance has a couple of nice touches, should your horse trailer be damaged, this policy covers the recovery and delivery costs to take your trailer to the nearest repair station. And furthermore, the costs of hiring an alternative trailer is covered for a maximum of 3 weeks at £100 per week.
The team at Harry Hall are UK based and their customer service team will happily answer any queries you may have with regards to their insurance products. It really is horse insurance made simple.
Search
Recent Articles
Article Archives